Bilingual Paid Mark
英漢已付信資戳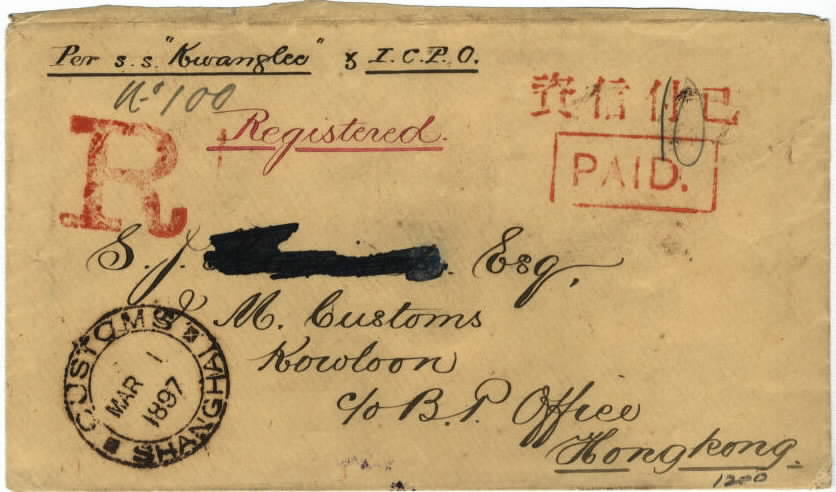 Registered cover from Shanghai to Hong Kong. Bilingual PAID and Shanghai Customs CDS of March 1, 1897 and large R marks.

On the back arrival Hong Kong CDS of March 5, 1897. Private seal: S.C. Farnham & Co. Shanghai Limited.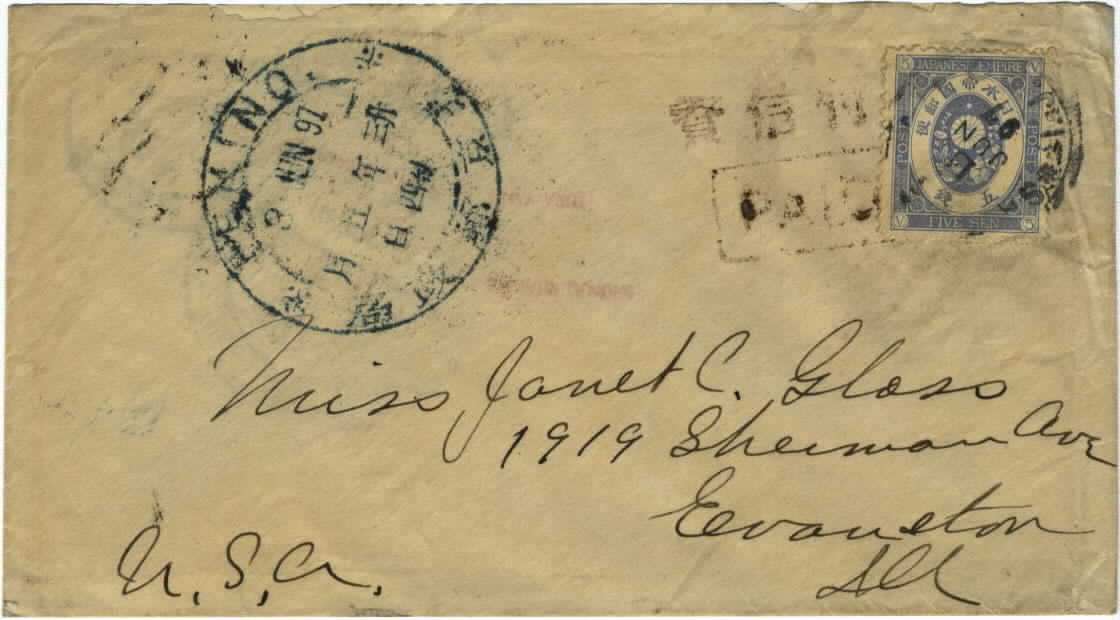 From Peking to US. Bilingual PAID and Peking Dollar Dater of June 3, 1897. Japanese 5s canceled by Shanghai I.J.P.O. on June 10.

On the back transit Shanghai Dollar Dater of June 9, 1897. Transit Yokohama CDS of June 17. Transit Vancouver CDS of July 3, and arrival Evanston CDS of July 6, 1897.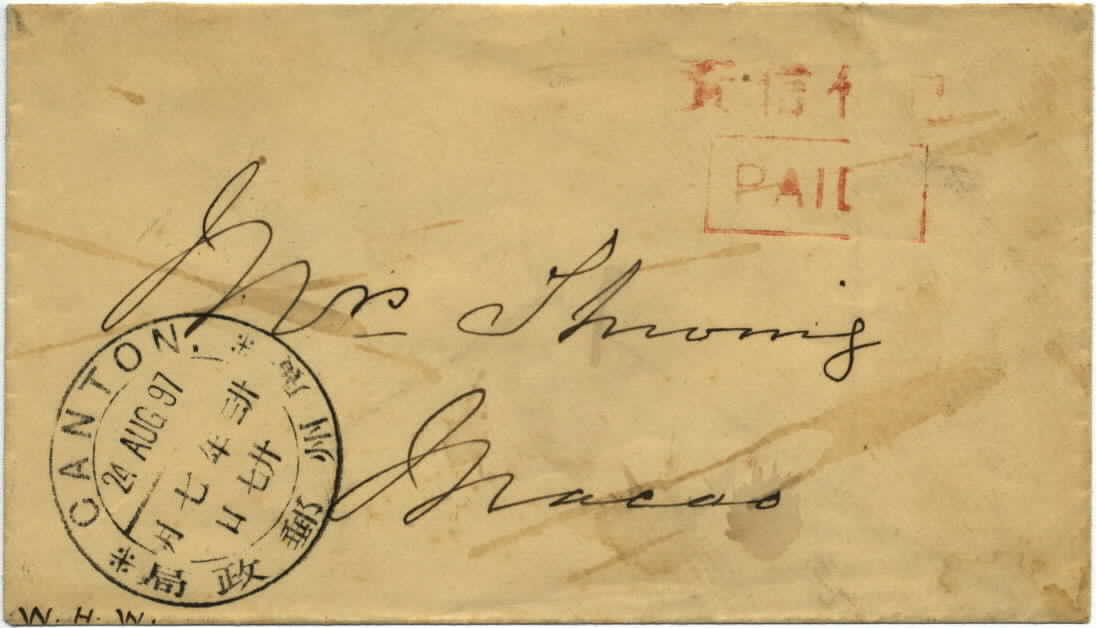 From Canton to Macau. Bilingual PAID and Canton Dollar Dater of Aug. 24, 1897.

On the back arrival Macau CDS of Aug. 25, 1897.
---