(French) Indo-Chinese Office
法属印度之那客郵局
Question No. 4
What was the postage rating on this international cover?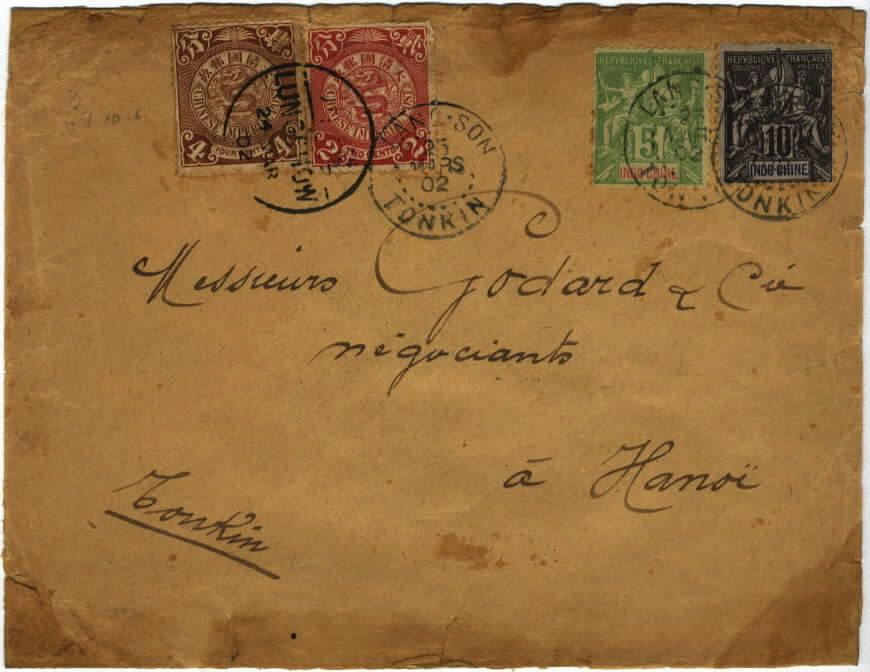 From Lungchow to Indo-China. CIP 2c and 4c canceled by Lungchow Bilingual Dater on March 24, 1902. French Indo-Chinese 5c and 10c added and forward to Lang-Son where canceled by Lang-Son Tonkin Indo-Chinese P.O. CDS on March 25, 1902. Arrival Hanoi CDS of March 26, 1902.


This mail was sent almost three months after the Sino-French postal treaty came into force on January 1, 1902. Did the treaty not apply to the Indo-China offices.

The international rate was 10c per 1/2 ounce at that time. Why did this cover pay only 6c and receive no postage due treatment?
---