Hong Kong Office (2)
香港郵政局 (二)
Question No. 6
Which post office affixed the Hong Kong stamp and the IPO Tie-Print?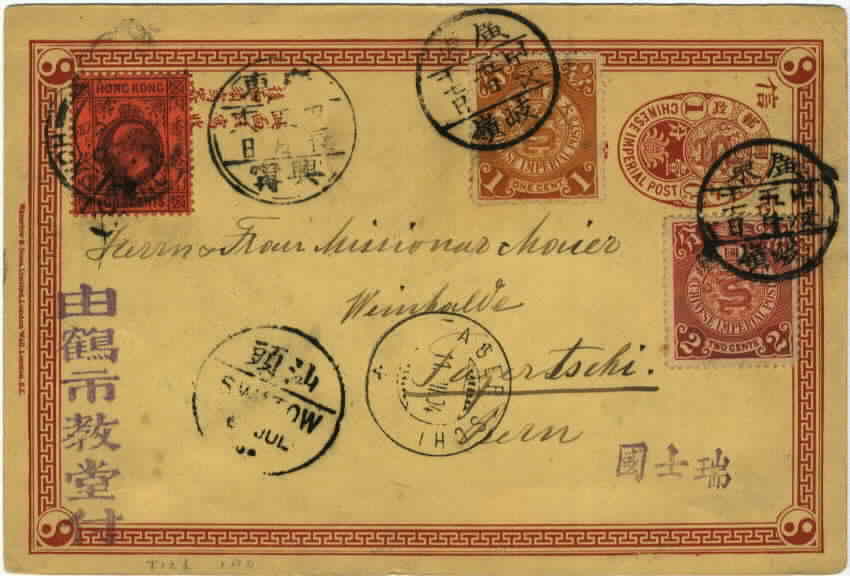 Postal card from Kiling to Switzerland. CIP Postal Stationery - 2nd Issue 1c, CIP 1c and 2c canceled by Kiling Lunar Dater on June 30, 1904. Transit Hinning Lunar Dater of July 1, 1904. Transit Swatow Bilingual Dater of July 3, 1904. Hong Kong KE 4c tied strike of I.P.O. Tie-Print and canceled by Hong Kong CDS on July 7, 1904. Arrival Tagertschi CDS of Aug. 11, 1904.

Which post office franked the foreign stamp and the IPO Tie-Print, Kiking Office, Hinning Office, or Swatow Office?
---